BRIEF

Wheeler, a fictional company that creates custom bike-sharing systems in cities across North America, opened a new system targeting the local and visiting families biking around Montreal. I was tasked with designing the new app that would get them rolling.

CLIENT

Becik: a bike sharing hub in Montreal, QC.


CHALLENGE

Becik's bike sharing system targets families both local and tourist by offering bikes and accesories that cater to bikers of all ages. Because the company's audience is so diverse, I needed to create a user experience and flow that was usable by both the parent booking a trip for the kids and attractive to teens looking to get involved in the process themselves.

SOLUTION

Inspired by the vibrant, multilingual culture in Montreal. The new identity for Becik helps both visitors and locals journey Montreal using an app with custom icons, friendly curved lines, and a unique color palette. Lo-fi design sensibilities appeal to younger users and the app flow is familiar and easily navigable by all.

User Flow:
- Entry Page
- Pick A Pass
- Hub Search (Map View)
- Hub Details
- Bike Scanner
- Checkout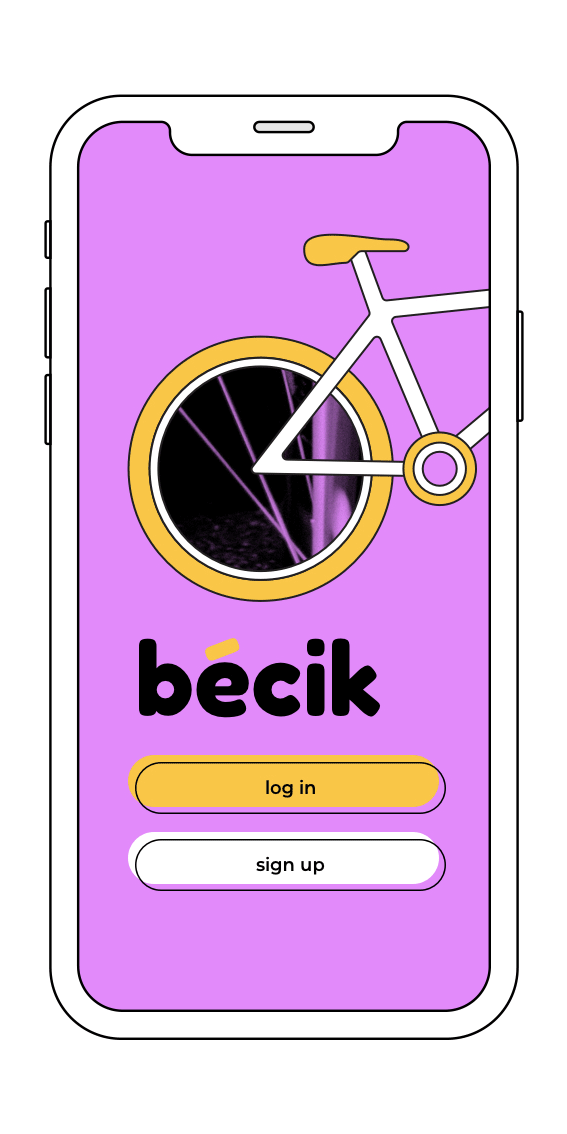 The App
This comp takes you through six slides of the app from the perspective of a user who already has an account. Here you can see the flow as a user enters the app, finds a bike hub, checks its stock, and books a ride.