Raise The Bar

Campaign, Web UI, Print, Social


Wexner Center for the Arts & Rogue Fitness partnered to present Raise The Bar: an exhibition celebrating women in strength sports. Our challenge was to encourage young women and girls to get involved with and learn about strength sports without relying on the traditional colors, sounds, and language that these younger consumers tune out.

Instead we met them on their level with something fresh and inviting. Inspired by streetwear advertising and the DIY skate culture of the 90s, we wanted to give this campaign the same bold, gritty feeling as a day at the gym.
Exposure Campaign
A bold, attention grabbing exposure campaign was developed for both exterior print and social mediums to appeal to the audience in the places they frequent. Both of these exposure items lead the audience to the microsite.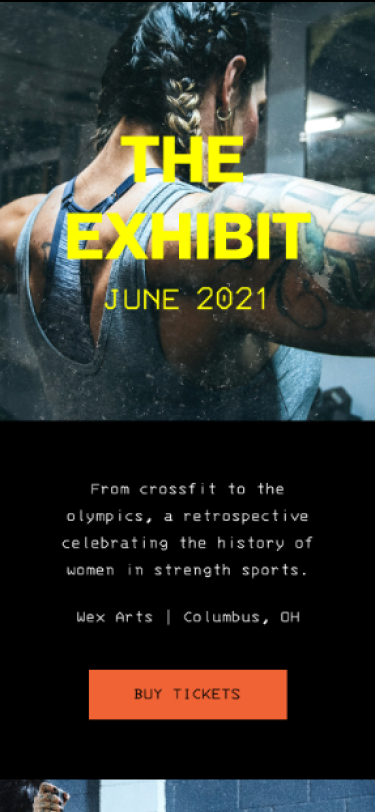 Mobile Microsite
Because of the mobile-first target audience, I created a fully responsive web experience that was just as engaging on mobile as it would be on desktop.
Desktop Microsite
The microsite was created as a fully branded, interactive experience to inform potential attendees about the campaign. This is where the audience can purchase tickets, reserve space for talks, and see their own images in the instagram gallery.
Raise The Bar: The Zine
This zine was created to be an extension of the campaign. It would include information about partner vendors and local fitness centers, fitness lingo, profiles of women in strength history, and more!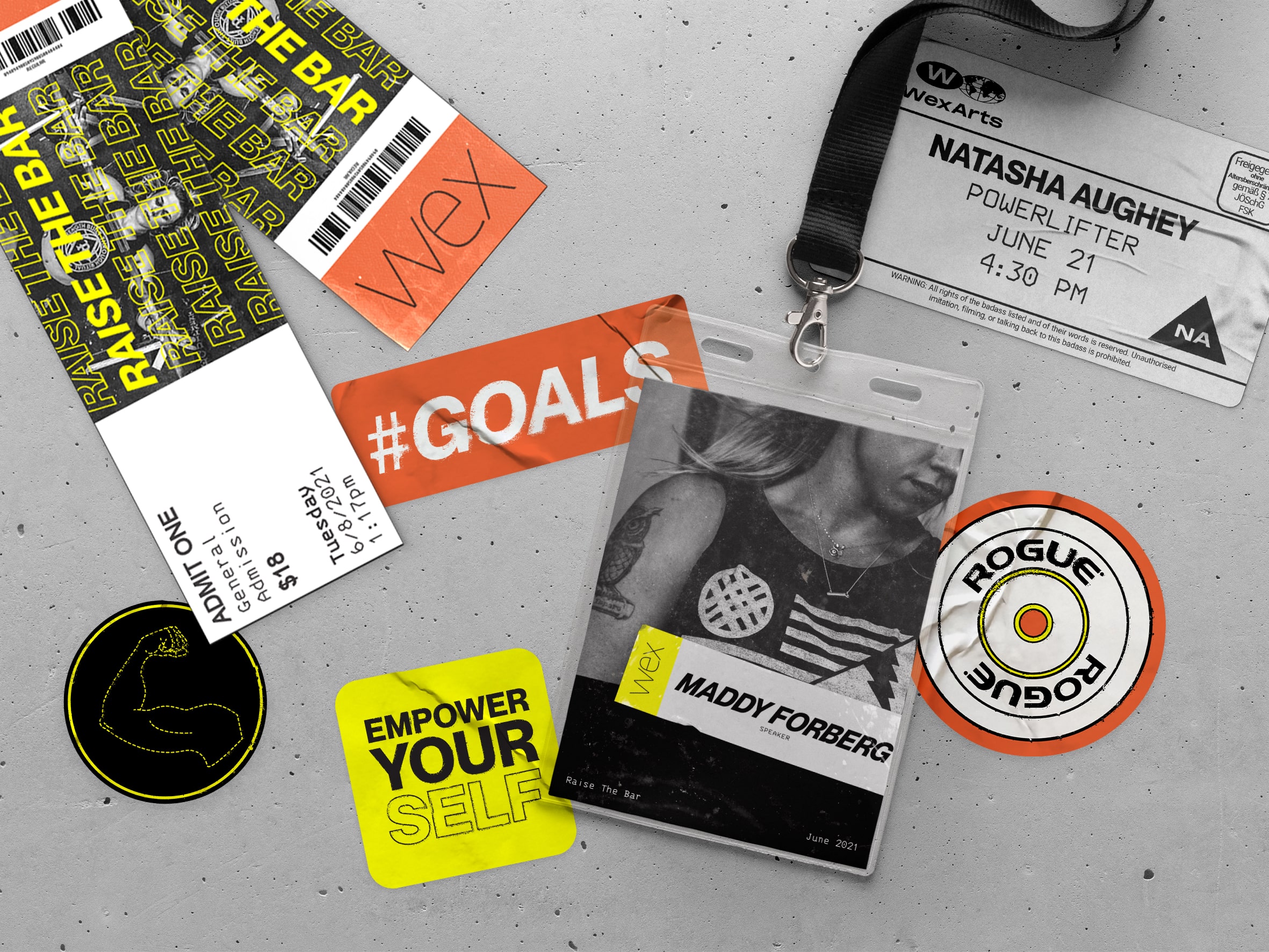 Exhibition Assets
For the exhibition at Wex Arts, I created a physical ticket and customized lanyards for all speakers and staff. An illustrated sticker set was also created to be used across all touch points and provided to event attendees as a takehome item.